Amararte
Its founders and current employees are Mr. José Antunes and Mr. José Almeida. This micro-enterprise was founded in 1994 with the support of ATAHCA. Nowadays the wrought iron work is a little bit "This is very complicated to sell, so we had to turn a little to the general locksmith shop, since few people buy wrought iron work".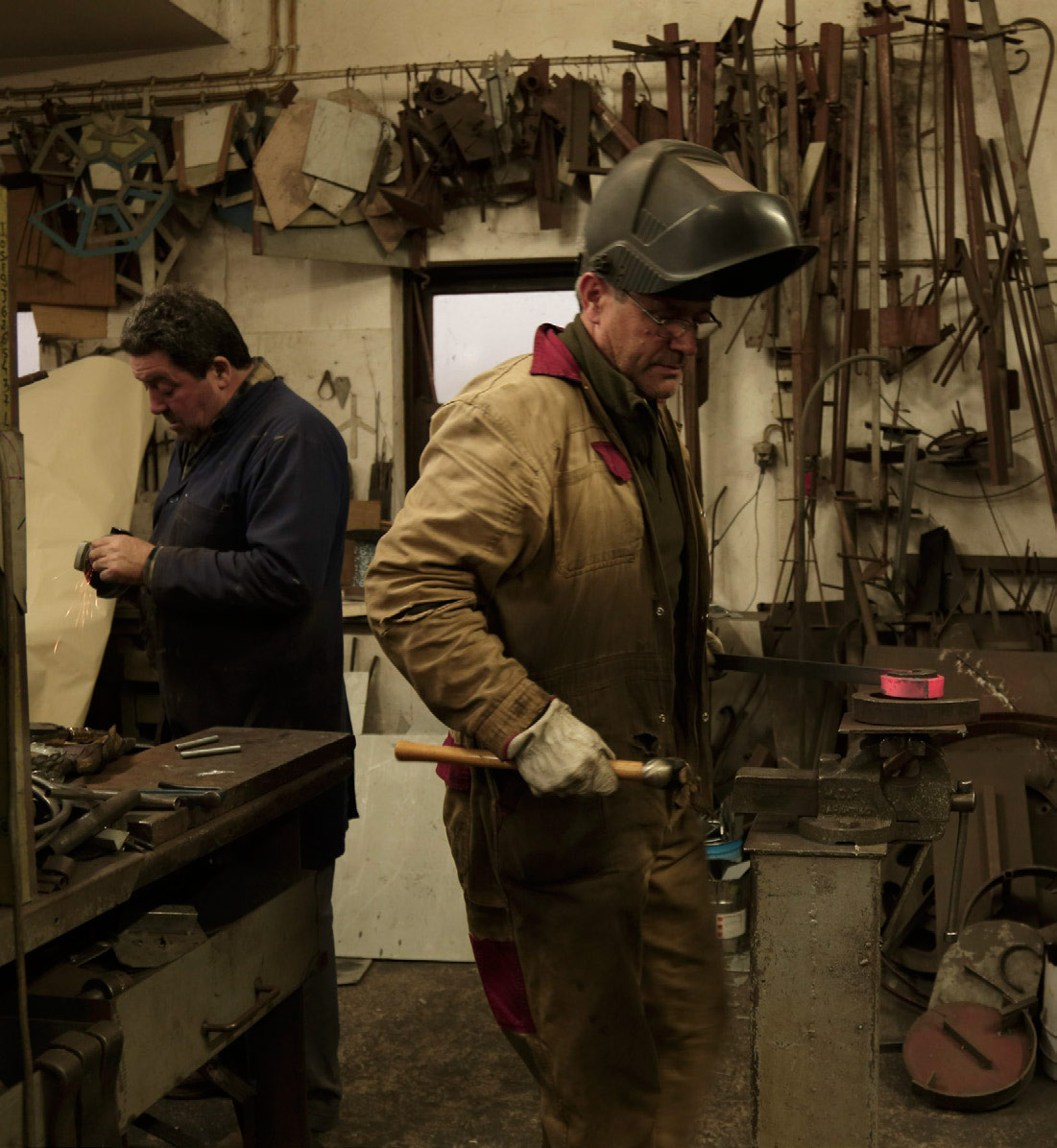 Forged iron
Parque Industrial de Rendufe
+351 253 324 726
---
Constante da Silva Almeida
Mr. Constante is 74 years old and living in Amares. He works in a small workshop in a rented garage right in the center of the village, where he moved "soon because the previous one was already small." He was a helper of the trolley but "about 10 years ago I put the reform, and I had to find anything to entertain myself and turned to the handicraft". He believes that this project can help him to show and think about the work he does - building model mills and traditional small-scale pieces - because "anything that brings a little publicity is a help."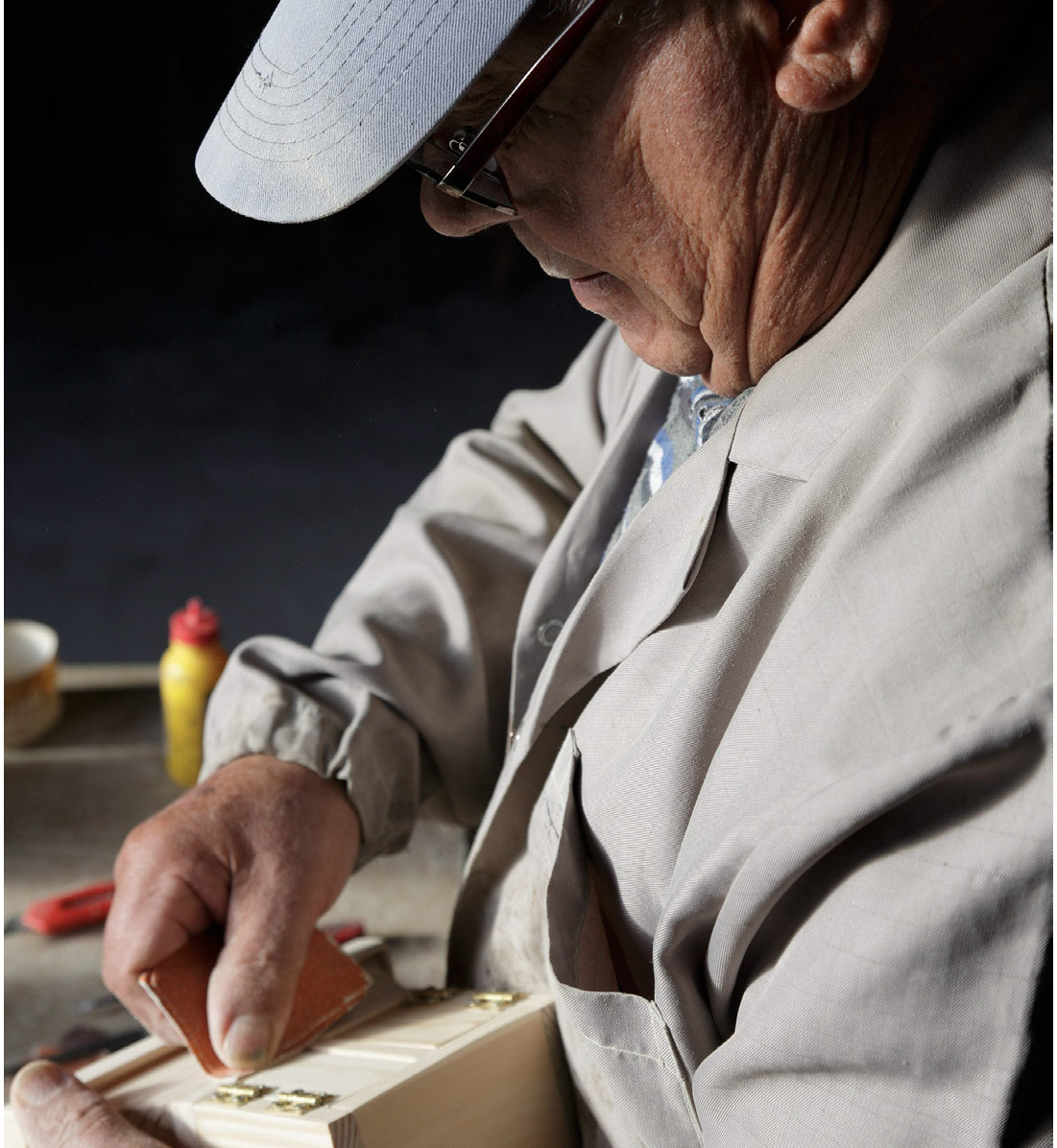 Traditional Windmills
Rua Dr. Dias Paredes, 12
Amares
+351 912 097 870
---
José Fernandes Gonçalves
Mr. Gonçalves was born in Santa Marinha de Oleiros, municipality of Vila Verde, but the restoration work took him to Switzerland. In 1994 he returned and settled in Amares, dedicating himself again to the crafts, more specifically to the Pottery. He is often invited to be present at handicraft fairs in Portugal, however "it is in Spain that there is a market because it sells very little here". His interest in Pottery was born when he was only six years old and remained until today, creating decorative pieces like pitchers or flower pots in orange clay. He works in a garage in his house where he has three potter's lathes, an oven, and many pieces between cars and motorcycles that he and his children are restoring.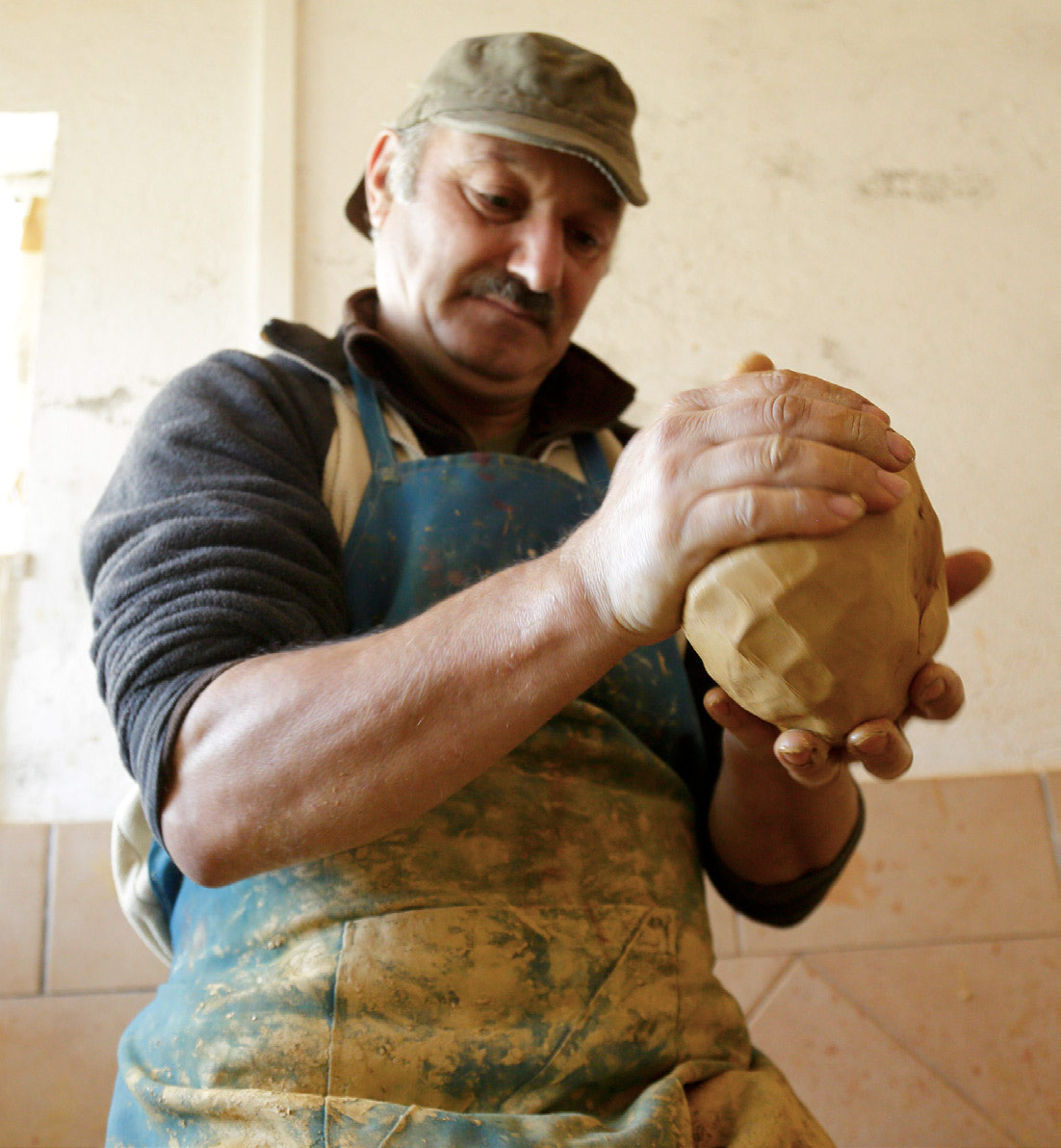 Ceramics - Tableware and others
Bico
+351 253 322 093
---
José Pedro Araújo da Silva
Mr. Pedro was born in Barreiros, municipality of Amares in 1953. He was a carpenter and then an employee of the Secondary School of Amares. "I am an ukulele player at the Folkloric group As Lavradeiras da Casa do Povo de Amares, I am part of the Coral Aleluia Group and the Amares Sport Fishing Association". He has a small and very beautiful workshop in his house, with a salamander that helps in winter, and many woods, instruments and molds hanging "I do not have a reason why I started to make instruments, I always was a player and always thought that one day I would still do my own cavaquinho, in August of 2004 I made my first one, using some pieces of an old one that was spoiled.I never stopped again, one after the other it caught me.But I am always ready to learn and try new things. "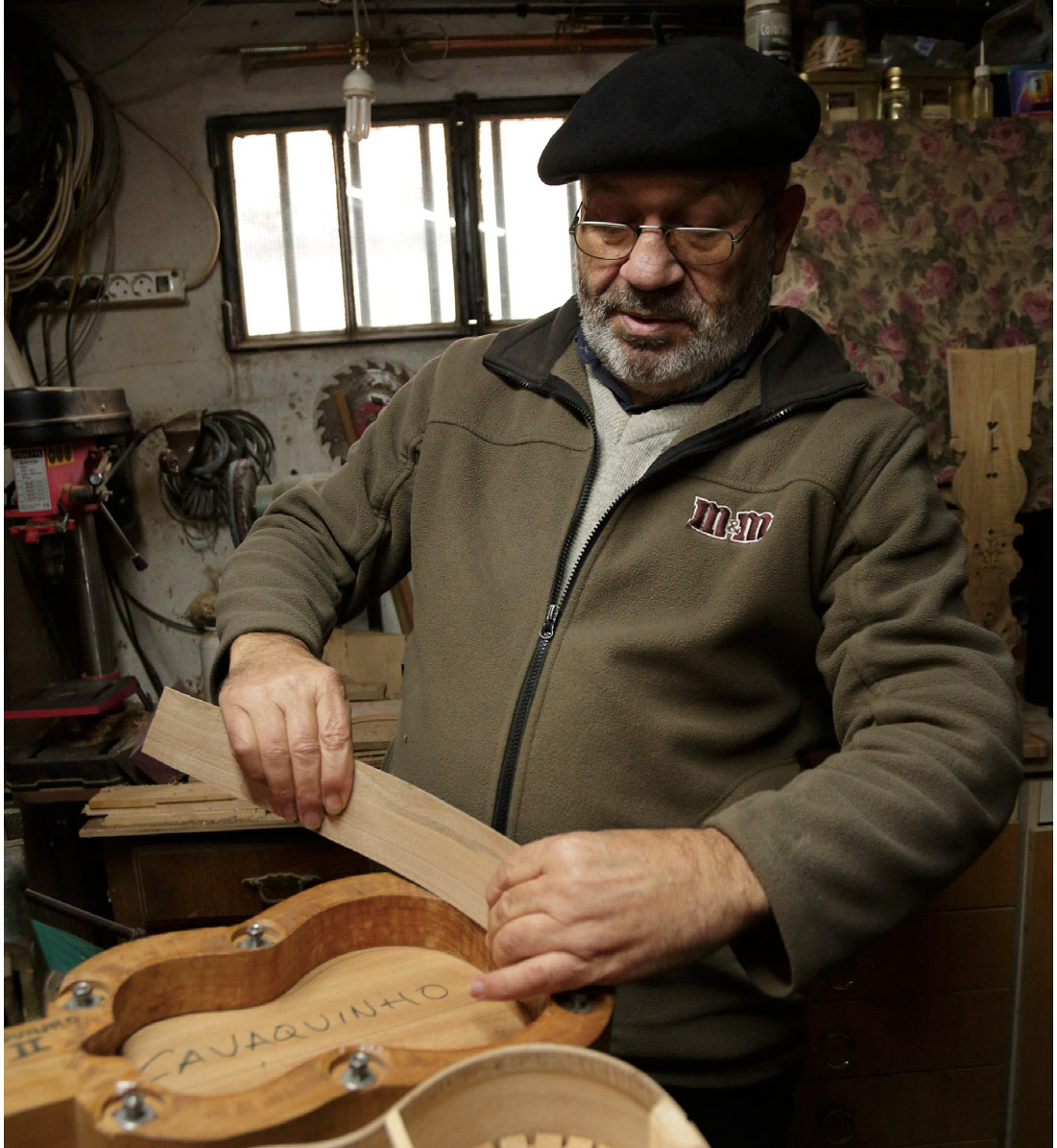 Construction and craft of Musical String Instruments
Rua de Guiames, 16
Amares
+351 967 548 677
---
Maria Adelaide Correia
Dona Maria Correia is a teacher in Vila Verde and made her first experience in ceramic painting in 1997, through a training promoted by the Artesian Alliance. Previously, she had already embroidered her valentine handkerchiefs, and in Amares she met the traditional local colors, black and red. He combined these two knowledges - ceramic painting and traditional motifs of handkerchiefs. Tell us that there are no specific shapes of the ceramic pieces, usually decorative (balls, holy or jars) or functional (mugs, bowls, platters). He works at home where he paints the pieces of white clay by hand, and then takes them to bake at the school in Vila Verde.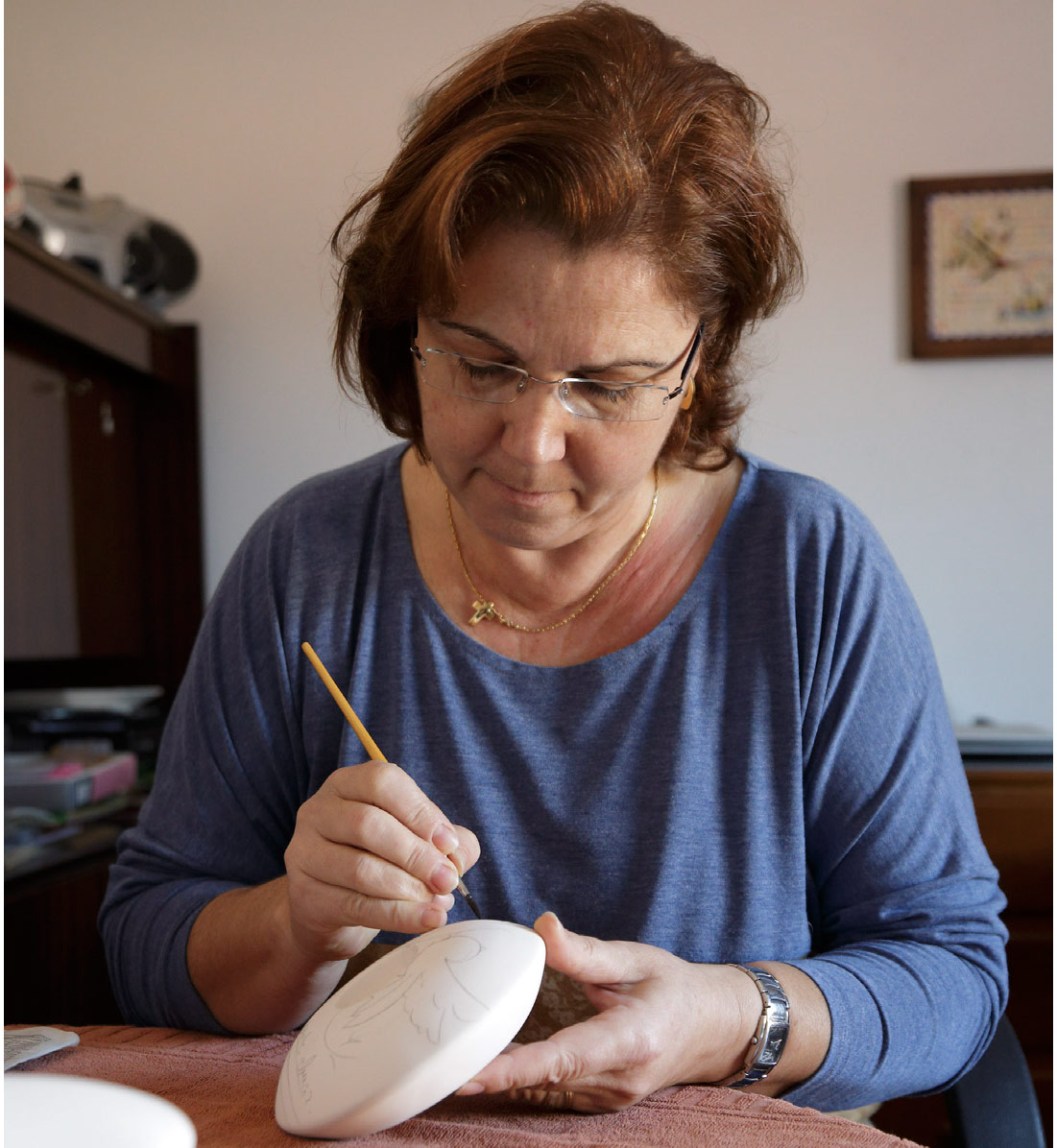 Ceramic painting
Largo do Passo, 75
Barreiros
+351 253 991 097
---
Maria do Sameiro Araújo Leão
Dona Sameirinho was born in Barcelos, but moved to Amares after her marriage. Embroiderer, an active and hardworking lady, has been involved in training projects through protocols with the IEFP, Amares City Hall, and several companies and factories in the region, training women to work in sewing and embroidery factories. She works at home, next to a window that gives him light during the day and "a small lamp, offered by his daughter-in-law and has a very good light" that illuminates the work that enters through the night. Her specialty is the valentine handkerchiefs, certified by Adere-Minho and one of which earned her a prize at just a very short time ago.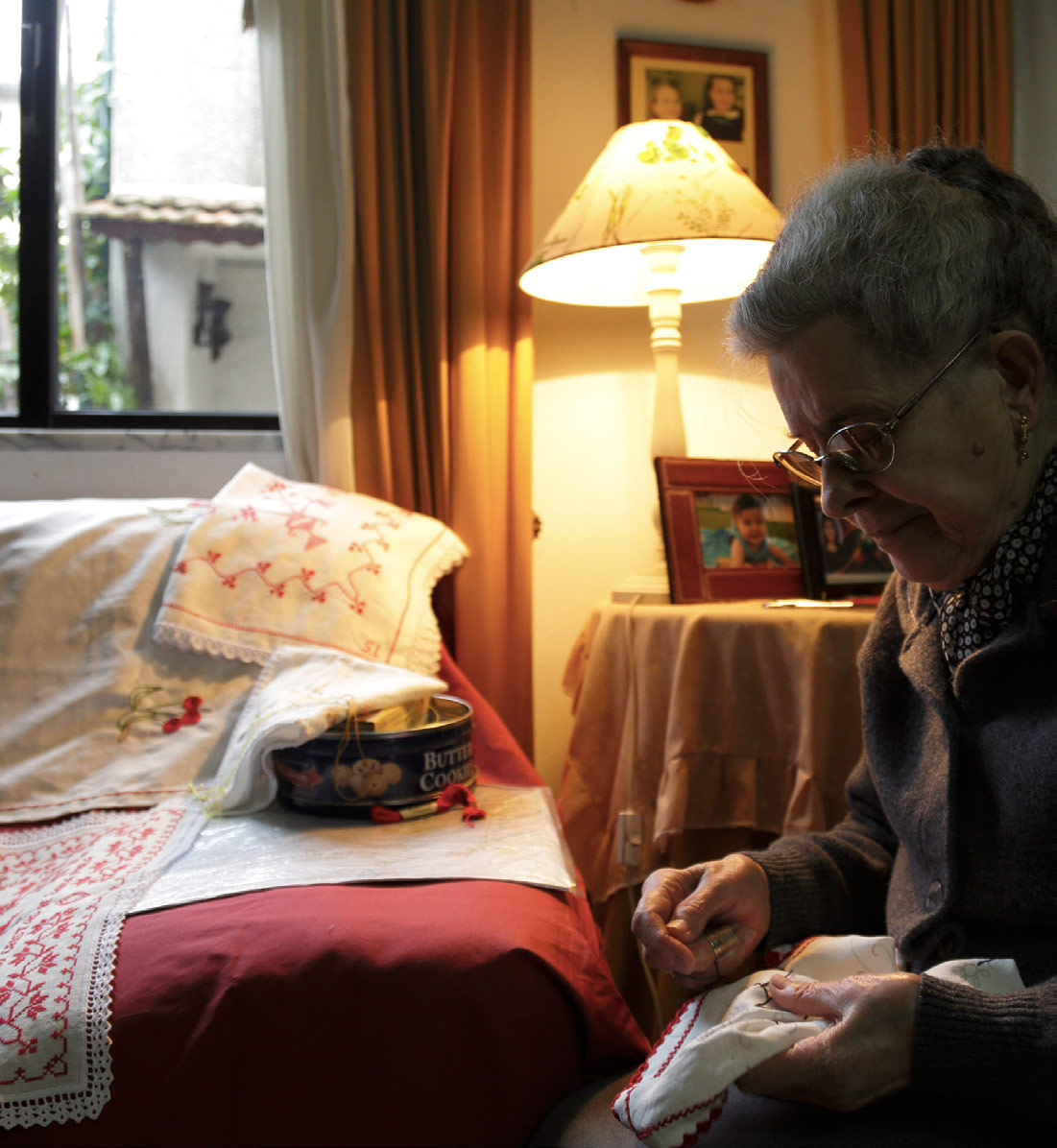 Embroidery - valentine scarves
Bairro Municipal, 6
Amares
+352 253 992 824
---